SEO – Search Engine Optimization
SEO, Marketing & Content Writing
Creating an effective online marketing plan requires a combination of different search engine and marketing techniques to achieve the best possible web site conversion. Our marketing team provides a full range of services, including Search Engine Marketing ("SEM"), Social Media Marketing ("SMM"), and Search Engine Optimization ("SEO").
Our creative team brings fresh content to your website and social media pages by writing unique weekly content relevant to your business.
Google Analytics is a tool to track on-site metrics, including user demographics, locations, page views, page referrals, and keyword research.
To increase the ranking of your website, we will identify the most popular keywords and key phrases relevant to the services & products you offer; the keywords that drive traffic to your website.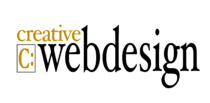 Global Search Engina Market Share
We focus on the top two search engines in the U.S., Google, and Bing, for Search Engine Optimization. Search Engine Marketing is focused on Google.
Optimizing a website for search engines will help ensure your website ranks with the most relevant key words and key phrases when consumers search for services and/or products you offer.
Search Engine Optimization
To increase the ranking of your website, we will identify the most popular keywords and key phrases relevant to the services & products you offer; the keywords that drive traffic to your website. We analyze the keywords that drive traffic to your competitors websites and compare the terms for relevance and user conversion. Keywords are being adjusted and expanded on a monthly basis due to emerging trends and changing top keywords that users type in to find your website online. 
Indexing
Website indexing is a process search engines use to comprehend the function of your website overall and each page on that website. It helps Google find your website, add it to its index, associate each page with searched topics, return this site on search engine results pages (SERPs), and ultimately drive the right people to your content. 
Search engines use applications called "spiders" or "bots" to crawl through the site and add pages to their index. The process of indexing a website by search engines averages from 2 weeks to 2 months.
Quality Content

Google rewards brands that produce high-quality content that people would want to read. This means extensive research that translates into useful information that answers visitor's questions.

Freshness

Our creative content developers are producing high quality content bi-weekly and posting it to as many distribution channels as possible to maximize their freshness factor.

W3C Compatibility

The World Wide Web Consortium (W3C) develops specifications, guidelines, software, and tools to lead the Web to its full potential. We ensure that your website is W3C compatible.

Tags, Tiles & Meta

An important aspect of optimization, targeted keywords are defined, and our developers adapt the title, keyword and description meta tags to use appropriate key phrases.

Structured Data

Schema markup is a form of microdata and a great way to help your website stand out from your SEO competitors appearing as enhanced descriptions in search results.
Search Engine & 3rd Part Submission
In addition to optimizing a website for search engines or paid search campaigns, many search engines offer a submission service (often referred to as Paid Inclusion) whereby a website can be submitted to a search engine for evaluation and inclusion. As part of the optimization process, Creative Webdesign will submit your websites optimized pages to all of the top search engines.
Google Site Map Submission

Google Sitemaps is a way to submit all of your URLs to the Google index and get detailed reports about the visibility of your pages on Google. Sitemaps make it easier to find all of a website's pages quickly and in one singular location. When a website has thousands of pages, it's important to highlight which pages Google should crawl first.

Maps Submission

We ensure that your website is listed on all three major map services, including business name, markers, and additional company information if allowed. Users no longer have to type in your address for directions, they can type your business name into their maps app on a cell phone or tablet and your business will show online.

Business Directories

If your business is not already listed in business directories, we will ensure your business gets the best possible expose on the following business directory platforms: Google Business, Bing Places, Yahoo, Yelp. Google Business listings show on the right side of the search results, incl. your business information, photos, and maps.