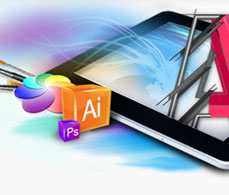 Logo Design Warner Robins
Logo design for our clients in Warner Robins, Perry, Bonaire, Macon, Kathleen, Centerville and throughout the Middle Georgia area is one of the most important jobs we do for our clients. Logo design sets the framework for your brand and products and.
A well-designed logo represents your company and sets you apart from your competition. We put much thought and research into our logo design. We begin by learning all we can about your company, your mission and your prospective customers. We also consider the ways in which you will be using your logo – signage, website, stationery and more. We will present you with several logo concepts to review and then finalize the one you feel best fits your company.
After we design your logo, many clients then ask us to design a corporate identity package, which may include a website, a business card, letterhead and envelopes.
Please contact us to learn more about logo design process and let us provide a logo for your business.